Cultural mediation
eeting and sharing are essential elements of the Company. We organize different actions within the company, either individually or collectively. From meeting on the edge of the set to the creation of a one-off show, we are always curious and motivated.
Amateur or professional circus internships
Since 2003, Loïc has been teaching courses to amateurs (children, adults, parents-children) or in professional circus schools (ACaPA in Tilburg, Carampa in Madrid). His training and experience allow him to adapt easily to his environment.
I have developed fun tools to convey my passion and a methodology thanks to the many teachers I have met.
With Hom(m), we have developed courses around the structure, using Chinese climbing, trapeze and mast techniques.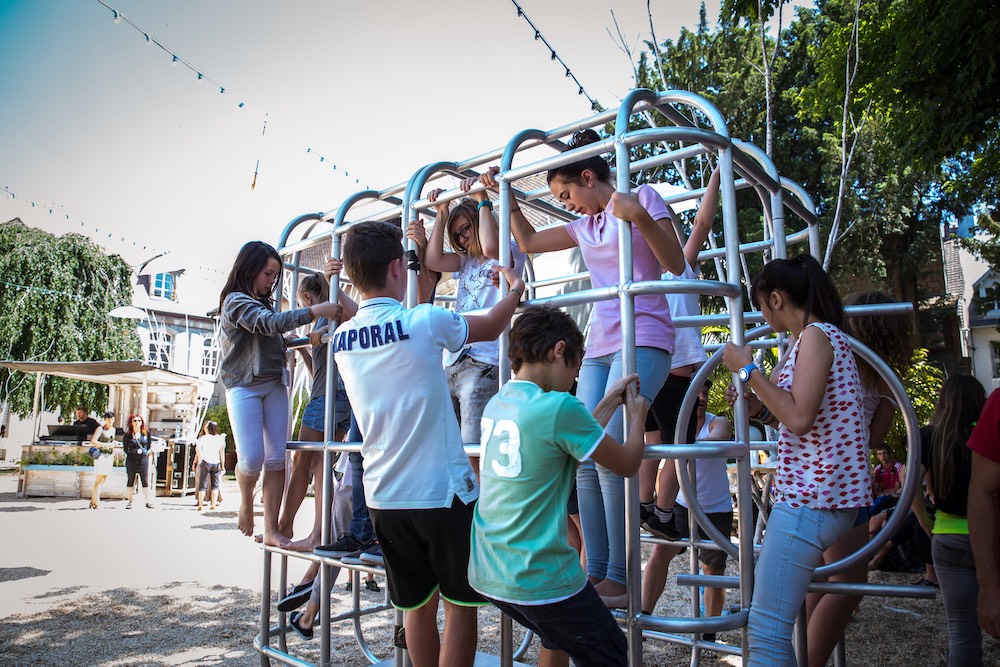 © Plateforme créative – MA scène nationale
Large format workshops
Whether with 50 kindergarten children or 120 high school students, we work over periods of 1 to 3 weeks where we give our young acrobats the keys to the language of the stage, circus, dance and music. Against a backdrop of Absurdity and Sensitivity, we plan pretty stunts in every corner of their daily lives.
Le grand plongeon circassien – Immersive week for schools
In-Situ creations
A good team, a lot of desire and all projects are possible. The company is always ready to develop new artistic proposals whatever the location (streets, theatres, entrance halls, slate quarries, caves, etc.)
Here are some examples to discover: